The new discovery centre is to open once COVID-19 safety guidelines permit. By: Sandor Gyarmati Delta Optimist May 4 2021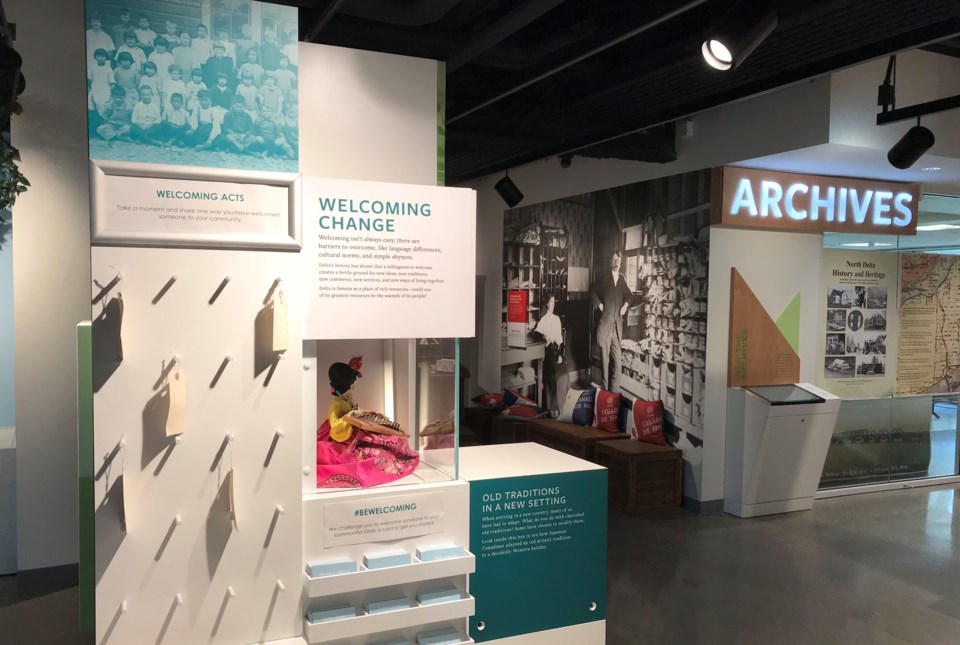 The Douglas J. Husband Discovery Centre promises to deliver residents an interactive experience to learn about Delta's rich past, in an experience that goes beyond the usual static museum displays.Sandor Gyarmati/Delta Optimist
It will be more than just a museum.
Located next to the Delta Archives in the Ladner civic precinct, the Douglas J. Husband Discovery Centre promises to deliver residents an interactive experience to learn about Delta's rich past, in an experience that goes beyond the usual static museum displays.
According to the Parks, Recreation and Culture department, other than a few software updates, work on the new facility is almost complete.
When an individual or group first checks in, they can custom tailor their tour for the various kiosks, which can be swapped out by the department for new displays.
They provide digital story telling as well as fascinating artifacts.
The centre will have a section dedicated to telling the story of North Delta including that of its South Asian and Norwegian pioneers, as well as areas dedicated to farming, transportation and others.
The displays include, among other things, a "then and now" split screen of various Delta locations, an estuary section as well as the ability to create your own custom-made digital quilt using various items.
Created in 1895, the colourful crazy quilt called "Mizpah" which was a mainstay at the old museum in Ladner Village is also on display at the new facility.
Other features include a greenhouse display, a water table where one can create their own delta, an education room for groups and a "habitat theatre" where people can interact with wildlife of various areas including Burns Bog.
A heritage orchard with accompanying education programs will be located outside.
The centre had a soft opening last May but remains closed to the public for the time being due to the COVID-19 pandemic.
The facility is named after former Mayor Doug Husband, a lifelong Delta resident who passed away last year.
For many years Delta's museum had been housed in the former municipal hall building in Ladner.
One of the terms for the city providing the Delta Museum and Archives Society (now called the Delta Heritage Society) a new home was that the municipality would take over day-to-day operations of the museum and archives.
However, the society still has a role.
The agreement stipulates the society will remain the owner of the artifact collection.
A previous municipal report noted the past presentation of the old museum had been largely focused on a 15-year period of Delta's history.
This was the result of many prominent families in the Ladner area being responsible for the development of the collection through donations in the late 1950s.
Noting the demographics of Delta have changed substantially since the museum began collecting, the report stated a key element is recognizing that the products and services of a museum need to be tailored for visitors.